Latest News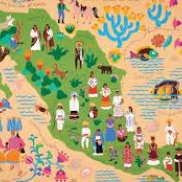 October 10th, 2022
Day of the Race

---
By Propiedades Ideal SA de CV
Day of Race
More than five centuries after the discovery of America, October 12 is commemorated as the Day of the Race in memory of that struggle waged in 1492 by the indigenous people and the Spanish colonizers, after the Genoese sailor Christopher Columbus discovered the New World. .
That day was named like this, because of the miscegenation that was born from the encounter between these two very different cultural groups, on the one hand, the white Spanish race and on the other the indigenous, thus initiating the union between Europe and America and that is also called or known as the "Encounter of two worlds".
Consequently, it is important to remember that because Columbus believed he had found the Indies -and not the American continent- it was that these new lands were named like this and therefore, their Indian inhabitants. Both denominations were used after the gestation of the European colonization of America that lasted 300 years, until the end of the colonial period.
This celebration is not only commemorated in Mexico, but in most of the American countries and Spain, although with different names, but all of them evoke the historical moment of the Conquest.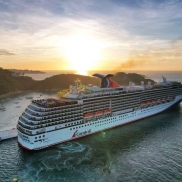 Sep 28th, 2022
Cruiseship Season is Opened in Huatulco!

---
By Propiedades Ideal SA de CV
Huatulco opens its arms to welcome the cruise season.
Today, a Carnival line cruise ship with 1,840 passengers and 923 crew members, from Cabo San Lucas, docked in the port of Santa Cruz. Next port of call in the captain's log is the port of Punta Arena in Costa Rica.38 more berths are scheduled in our Huatulqueño port.
photo by: Max Sheremberg